FAB are now offering fun, informal but very informative antenatal sessions to discuss everything breastfeeding. The topics covered will be- Why breastfeed, responding to your baby's needs, the early days and what to expect, how to breastfeed, common myths and anything else feeding you would like to know.
Mondays at 1pm-2:30pm
Drop into FAB Wakefield, (31 All Saints Walk, The ridings, Wf1 1US on the first floor of the green car park near the exit barriers)
Call 01924 851 901 during office hours to book a place -All welcome.
Mini First Aid 2 hour class are for parents, grandparents and carers.  The class covers what to do in a first aid emergency with your little ones – from birth up to puberty. The class covers CPR, choking, burns, breaks, bumps, bleeding, febrile seizures and more. Our classes are relaxed and pre-crawling babies are very welcome.
Places are limited and must be reserved in advance, the class fee is £20 per person. Small group classes are also available on request.
Please email Clare@minifirstaid.co.uk. or click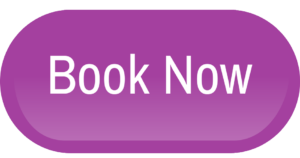 to reserve your place.
Active Birth workshops are available by arrangement. Please contact for further details.
Workshops & Couples Sessions
A one day (10am to 4pm) Active Birth Workshop for pregnant women & their birth partners. This workshop is ideal for raising confidence in your ability to give birth under your own steam & for birth partners to understand how they can help during labour and birth.
Small groups, time for questions.
Both practical & theoretical.
Available as a group or private session.
Call: Olivia 0114 267 8948
Monday 2:00pm – 4:00pm
Sunbeam Children's Centre, Lupset, WF2 8RH
Please call the centre before setting off to ensure the time hasn't altered
Contact
01924 302333
Mondays (first two of every month) 6:30-8:30pm
@Pinmoor Children's Centre
Evening antenatal class if you would like to learn more about what will happen during Labour and in baby's first weeks.
To book a place and to find out more information please contact your Community Midwife.
More than half of your course will cover the birth of your baby. There's also plenty of time to explore your questions, hopes and anxieties in a safe and supportive space. You will also cover what your baby needs to help them thrive.
Our courses are famous for the friendships and networks that form as new mums- and dads-to-be too prepare for one of life's most wonderful experiences.
Call: Zarqa 020 8752 9127
Classes and workshops delivering education and support through the entire perinatal period from pregnancy to parenthood and beyond.
Our ethos is choice, confidence and community, and also the ability to offer a full continuity of care through the parenting journey
Contact Hayley
hayley-richardson@thedaisyfoundation.com