Lyndsey Hornby is a qualified Hatha Yoga and Pregnancy Yoga instructor that specialises in beginner, prenatal, postnatal, and Mama and Baby yoga.
Lyndsey will be running her classes at Sanctuary Health & Wellbeing in Wakefield, where all mats and props are provided and parking is free!
Prenatal Yoga 
We encourage all Mums who are in their second and third trimester to come experience the benefits of prenatal yoga on their bodies and babas! We will focus on breath work, pelvic floor exercises, and movements that strengthen the body to get ready for labour.
Postnatal Yoga 
This class is specifically made for new Mums who have passed their 6 week check up (or for c-section Mamas,12 weeks is recommended). We will focus on core strength, posture, muscle tone, and the ever important pelvic floor! We encourage Mums to bring their babies as there will be movement and yoga for them as well, we only ask that you bring along whatever they need (blankets, toys, car seats) and feel free to tend to their needs whenever that may be. Babies are welcome from 6 weeks – 1 year old/until they start crawling unless they are happy to stay with their toys.
Private Yoga (1 to 1 sessions)
These sessions are one-to-one classes focused on your yoga journey! Whether you are a beginner, hoping to learn more before joining a larger class, or you've been injured and want to get back to physical activity, or just enjoy yoga in a private setting, this class is for you! Please get in touch for more information on times and prices.
Classes
All classes to be booked in advance and are held at The Baby Sensory Centre, Suite 7 Headway Business Park, Holmfield Lane off Denby Dale Road, Wakefield, West Yorkshire, WF2 7TG
Prenatal Yoga

Saturday 2 November : 9-10am
Saturday 9 November : 9-10am
Saturday 16 November : 1-2pm
Saturday 23 November : 9-10am
Saturday 30 November : No Yoga
Postnatal Yoga

Saturday 2 November : 10.15-11.15am
Saturday 9 November : 10.15-11.15am
Saturday 16 November : 2-3pm
Saturday 23 November : 10.15-11.15am
Saturday 30 November : No Yoga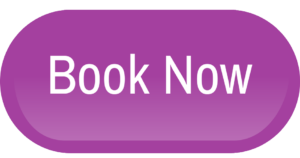 Contact
Facebook: Shire Rose Yoga
Email: shireroseyoga@gmail.com
Mobile: 07944 232748
Aquanatal classes run by a qualified and practising midwife and Aquafusion trained aquanatal instructor.
Local classes held at Ossett Academy, WF5 0DG and Inkerman Pool, Denby Dale, HD8 8TS
Contact Jess on 07713 861773 for more information
A great way to meet other mums-to-be as well as helping you unwind and stay healthy during pregnancy.
Local classes are held at DW Fitness, Birstall, WF17 9TD and The Village Hotel, Tingley, LS27 0TS
For more information contact Faye and the team on 01924 826238
If you live in Kirklees you are able to access 10 FREE swim sessions including public/length/family or aqua relax swims. Show your Maternity Exemption Card and Flexi Card (£3.50 sign up online) at reception
Available at Batley Baths, Batley STC, Colne Valley, Dewsbury, Holmfirth, Huddersfield Leisure, Scissett, Spenborough, Stadium
ARE YOU BETWEEN 12 WEEKS AND 30 WEEKS PRE NATAL?
Want to feel energised and stay active throughout your pregnancy?
Want to keep exercising but not sure what you can do safely?
Want to meet other mummies to be and share your journeys?
MummyFIT Pre Natal sessions are suitable from 12 weeks dating scan to birth
Classes are held on Tuesdays at 7:15pm at Nuffield Health Gym, Wakefield
Contact 07380 198232
Come and relax at Pregnancy Yoga with Operation: Mama.
Classes are taught by an experienced yogi, mum of 2, and fully qualified pregnancy yoga teacher.  All mats, props and blankets are provided.  You are welcome from 14 weeks onwards.
Classes
Classes at Activ zone in Morley, LS27 0HG
Please contact Helena for dates
Pilates is a great way to stay in shape throughout your pregnancy and the breathing technique used will help you stay relaxed during the birth itself.
Classes are held on Saturdays. Book at block or pay as you go
Pilates4Wakefield Studio, The Picasso Building, Caldervale Rd, WF1 5PE
Contact Annie 07989 422949
Supporting your changing body through pregnancy is so important. During a pregnancy yoga class you will not only learn how to strengthen and move important areas, but also will give you time to connect with your body and growing baby.
Classes are held on Tuesday evenings, 6:15pm – 7:15pm. Contact 0113 2887666 for more details
Wakefield Road, Rothwell, LS26 8EU
Yoga Hero, offer pregnancy yoga for all stages of pregnancy, and for all levels of knowledge, to offer you and your bump some much needed, and much deserved, chill time for body and mind.
Classes are held on a Saturday, 9:15am – 10:15am. Please contact Holly for more information, 07743 513225
The Boulevard,
Leeds Dock,
Leeds,
LS10 1PZ