Mini First Aid 2 hour class are for parents, grandparents and carers.  The class covers what to do in a first aid emergency with your little ones – from birth up to puberty.
The class covers CPR, choking, burns, breaks, bumps, bleeding, febrile seizures and more.
Our classes are relaxed and pre-crawling babies are very welcome.
Places are limited and must be reserved in advance, the class fee is £20 per person. Small group classes are also available on request.
Local Classes
To reserve your place on the next available class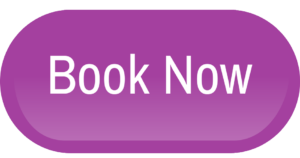 Contact
Elaine: 07720 287575
Email:  Elaine@minifirstaid.co.uk
Facebook: Mini First Aid Wakefield & Barnsley
Website: Mini First Aid Wakefield
If you are an expectant parent or have recently had a baby, come and join us for a natter over a hot drink and a piece of cake.
We meet in The Ruddy Duck (opposite The Hepworth Gallery), where there are baby change facilities free parking.
The free Wakefield bus stops outside The Hepworth too!
This group is aimed at those who are pregnant or with babies who are happy to sit on your knee whilst you chat.
You do not need to be a member of NCT
Thursdays – 1:00pm – 3:00pm
PLEASE NOTE: New location!!
Contact 
Email wakefield@nct.org.uk or visit their facebook page
Are you looking for an antenatal course that will empower you to prepare for your best birth?
Perhaps you'd like your birthing partner to understand how to help you feel calm and in control during the remainder of your pregnancy, during labour and birth and into the early days of motherhood?
Or maybe you are interested in learning about relaxation techniques that work and will remain useful in the weeks and years after you have birthed your baby?
Do you like the idea of getting to know others like you, sharing your worries and eating great biscuits together?
Or perhaps you would feel more relaxed in your own home and surroundings?
The KGHypnobirthing course is "simple, logical and profound."
In the UK Hypnobirthing is known to every midwife and many, including those at the Lindo Wing of St Mary's Hospital, have completed the Royal College of Midwives approved training in KG Hypnobirthing. It is practised internationally and is rapidly spreading throughout the world.
The course provides information, tools and techniques to prepare your mind and body, give you confidence and reduce your worries.
Simply Natal's bespoke courses can work around you and your needs at any stage of pregnancy.
Classes
6 week Pregnancy Relaxation
Group Hypnobirthing and Antenatal Preparation Course
Private Hypnotherapy Course
Wellness & Wonder Course (post-natal)
Contact
Website: Simply Natal
Facebook: Simply Natal
Email: simply.natal@teachers.org
Mobile: 07342 646143
TENS for birth specialises in TENS machine rental for expectant mums in the Yorkshire region. TENS machines are a proven drug free pain relief method for women in labour.
We are a family run company based in Harrogate and are open 24 hours.
Machines arrive at your door with a return mailing envelope, and contain a full TENS pack with instru
ctions for your labour.
For more information please visit:
www.tensforbirth.co.uk or our Facebook page
We can answer any questions you may have via
email: tensforbirth@outlook.com
Facebook messenger
Call: 07584 628 884
Mention promo code 'mumbler' for 10% off the rental cost!
***Wakefield Mumbler Recommends Blosson Hypnobirthing***
I'm Steph and I work with lovely women during their birth preparation, either on a 1-1 or group basis. With a mix of practical tips, information and relaxation techniques, my sessions are all about helping you understand your body and empowering you to have the confidence to make the right choices for you and your family during your birth, embracing it rather than fearing it.
Call: 07960 572757
A holistic approach and can provide information on the best possible way to achieve a normal birth.
A private course costs £320 and consists of 4 x sessions each lasting approximately 2.5 hours and takes place in your own home, which includes the hypnobirthing book and CD/MP3 plus all the scripts and handouts. Plus ongoing support via phone.
Please feel free to get in touch for a free consultation.
Call: Charlotte 07725 667 672
Love Your Birth offers Hypnobirthing classes, taught by Abby Watson in West Yorkshire and surrounding areas.
Hypnobirthing incorporates hypnotherapy, the power of language, the importance of avoiding negative influence and what we can learn from other mammals.
Hypnobirthing teaches couples tools to make informed decisions about their pregnancy and birth so that they feel calm, relaxed, in control and ultimately love their birth.
Call: Abby 07871 961 257
Ella is a highly skilled holistic therapist, specialising in massage, glass cupping and reiki.
​
Pregnancy Massage is a wonderful aid to women all the way through the perinatal process. As a holistic therapist Ella will combine her skills to create a bespoke treatment perfect for you.
Kamma Holistic offers mobile massage in your own home or in one of our cosy therapy rooms in Horbury and North Leeds.
Contact – Ella 07875 234747
Classes and workshops delivering education and support through the entire perinatal period from pregnancy to parenthood and beyond.
Our ethos is choice, confidence and community, and also the ability to offer a full continuity of care through the parenting journey
Contact Hayley
hayley-richardson@thedaisyfoundation.com