Featured Listing
Last year we were incredibly excited to review Ackworth Garden Centre's Winter Wonderland, this year is set to be bigger and even better. Alongside the Santa's Grotto, they are also running Breakfast with Santa events and Santa Paws so that your fur babies don't miss out on the action!
We loved going to Ackworth's Winter Wonderland. We like that it's a small grotto, with an experienced Santa who returns year after year. £15 per child, no limit on the number of adults that can go in, photograph and 6×4″ print included I hate it when there are hidden extras that you can't bear to leave without buying! Mini Mumbler was so pleased with her gift, much higher quality than I've experienced at other grottos, even Tiny Mumbler's baby gift was age appropriate and good quality.  Heather Wakefield Mumbler.
Santa's Grotto £15 per child

A reindeer hunt, walk through the Winter Wonderland Grotto, visit Santa and receive a quality gift. Last year we were very impressed by the quality of the gifts and the fact that you also get an instant photo print out of your child with Santa in a presentation card. You can also take your own photos. No extra charges for photographs.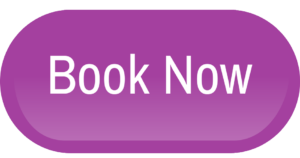 Breakfast with Santa £13.50 per child (+Adult breakfast if eating)

Breakfast with Santa, including a choice of children's breakfasts, and a gift from Santa. Adults can purchase a breakfast from the menu, including free tea/coffee and a mince pie.
Santa Paws £10 per pet

Bring your furry family members to visit Santa and receive a special gift! Get a free photo printed with a presentation card of your pet with Santa. No charge for owners.
Featured Listing
Saturday 8th December, 11am-4pm
Festive story sessions with Santa and his elves throughout the day.
Santa's Grotto
Book Online or turn up and queue.
Plant and grow a real magical mini Christmas tree to decorate and take home
November 11th, 17th, 18th, 24th, 25th
December 1st-24th
Breakfast/Tea with Santa booking required (selling out fast!)
November 17th, 18th, 24th, 25th
December 1st, 2nd, 7th, 8th, 9th, 14th, 15th, 16th, 21st, 22nd, 23rd, 24th
decorate a biscuit to take home
Breakfast with Father Christmas-almost sold out 8th December still available! 9-10am £12 includes breakfast.
Festive Party and crafts with Father Christmas. 2-4pm Saturday 9th December £10 includes cake and juice.
Father Christmas grotto (FULLY BOOKED!)
Breakfast With Santa £5.99
8th, 15th, 22nd, 24th December 2018 from 9am.
Kids Christmas Disco (price unknown)
Friday 21st December 5pm-7pm
Visit Santa as part of The Hepworth's Christmas Market on 25th November.
Santa Underground! Adults £5, Children £7.50(including gift and certificate)
Visit Santa 140m below ground (under 5s welcome)
Tours take place on the hour and half hour.
Sat 24th & Sun 25th November – 10am to 4pm 
Sat 1st December – Sun 2nd December – 10 am to 4pm

Sat 8th & Sun 9th December – 10am to 4pm
Sat 15th & Sun 16th December – 10am to 4pm
Mon 17th & Tues 18th – 10am to 4pm

Wed 19th & Thurs 20th – 10am to 5pm (after school visits available)
Friday 21st December – 10am to 4pm
Sat 22nd & Sun 23rd Dec – 10am to 4pm
Dinner with Santa 19th December 4-6pm
£9.95 per child (includes meal and activities)
£2.50 per adult (includes a hot drink on arrival)
Free Santa's grotto, with a pink squishy snowball gift.
Donations being gratefully accepted in aid of Forget-me-not Children's Hospice.
From 17th November to 23rd December 2018 11am-3pm
Visit Santa for free in his snow globe grotto on Wakefield Precinct from 1pm on Friday 16th November 2018.
Wakefield Museum
Father Christmas at Home Drop-in 15th December 10am-3pm
Pontefract Museum
Liquorice Santa, Liquorice grotto, Christmas gift, festive crafts. 8th December 10am-3pm
Pontefract Castle
Christmas at Pontefract Castle 1st &2nd December 11am -3pm FREE!
Watch Santa feed his Reindeer at 10am on weekends, then you can pose for a photo in his sleigh.
@Beacon Hill Farm, WF4 2LQ
Family Christmas Tree farm with real reindeer between Wakefield and Barnsley.
Opens 24th November and then every day until Christmas Eve.
9am-7:30pm
Call: 07973 910 717