Featured Listing
Our new French & Spanish after school club will bring together drama, singing, games, stories and crafts – you'll be amazed at how much they'll learn!
Classes are open to children between 4 and 9 years (older, keen kids welcome).
A workbook showing their progress will also be included.
A drink and a snack are included.
Local classes
Monday 4:45pm (Spanish)
Tuesday 4:00pm (French)
The Cluntergate Centre, Horbury, Wakefield, WF4 5DA
Thursday 3:20pm (French)
South Parade Primary School, Fairfield Road, Ossett, Wakefield, WF5 0DZ
Contact
Bex 0845 680 8148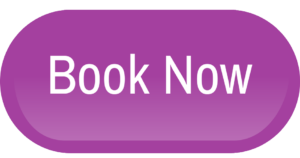 Aquastar swimming school  is a local family run business, we are an ASA swim school member.
We provide a calm and relaxed environment where your child can learn to swim or improve their technique. All our swimming instructors are qualified to ASA level 2 standard with over 100 years combined teaching experience.
You can feel secure in the knowledge that they are in safe hands and learning from the experts
Local classes
St Wilfred's Catholic High School, WF7 6BD
Tuesday-Friday 6:15pm-8:15pm
Saturday 12:30 – 3:00pm
Sunday 9:00am – 11:30am
Ossett Academy, WF5 0DG
Monday 5:30pm – 7:30pm
Sunday 4:00pm – 7:30pm
Contact
Scott 07990538516
Mondays 6:15-7:30pm
Tuesdays 6:15-7:30pm
Thursdays 6-7pm
@The Wharfe
all children 6-8years welcome
Call: Adrian 07719 909 622
Monday Nights 6:30-7:30pm
Tuesday nights 5.30 – 6.30pm
@ Shay Lane Junior School
Sharleston Beever Scouts, Boys and Girls aged 6-8 yrs.
Call Bianca on 07515 447 092
For Girls aged 7-10 years
Tuesday night from 5.45pm until 7pm
Brown Owl: Marie 07463 818 107
Learn fun, energetic and funky street dance routines ready to perform at local events and selected Wakefield Trinity Wildcats Fixtures from the age of 3 years old
Local classes
Tuesday from 5:00pm Street Dance
Wednesday from 4:45pm Cheerleading
All classes are held in Cat Bar at Wakefield Trinity Stadium, Doncaster Road, WF1 5EY
Contact
Jodie 07702 279 670
Our courses are, at their core, football training sessions aimed at 3-6 year old boys and girls. While we provide a great early springboard into development of key football skills, our coaching also offers a fun environment in which young children can develop key social skills as well as developing co-ordination, balance and movement.
Local classes
Mondays First Kicks 5:30pm at Freeston Academy, Normanton, WF6 1HZ
Mondays Wrenthorpe Tots 5:30pm & 6:00pm at Wakefield City Academy, Eastmoor, WF1 4RX
Tuesdays Ryhill Tots 5:30pm & 6:00pm at Havercroft & Ryhill Community Centre, WF4 2BD
Tuesdays Girls Goals times tbc Slack Lane Playing Fields, WF2 7SW
Wednesdays Stanley Tots 5:30pm Wakefield City Academy, Eastmoor, WF1 4RX
Thursdays Thornes Tots 5:30pm Ossett Academy Sports Hall, Ossett, WF5 0DG
Thursdays Durkar Tots 5:30pm & 6:15pm Kettlethorpe High School, WF2 7EL
Saturdays First Kicks 9:30am, 10am, 10:30am & 11am Wakefield City Academy Sports Hall. Eastmoor, WF1 4RX
Contact
Call Anthony or Mick 07517 119230
LiquiDance School of Performing Arts delivers classes to dancers from 18 months old.
We offer sessions in Ballet, Tap, Modern, Street Dance, Freestyle, Musical Theatre and Contemporary Dance.
In all our classes we aim to develop confidence and dance skills in a fun and welcoming environment.
Local classes
Monday 3:50pm – 4:30pm Ballet 3 – 5 years
Tuesday 1:30pm – 2:15pm Acrodance Preschool 3 years +
Friday 10:00am – 11:00am Early Years 18 months – 3 years
Classes for ages 4 years + are held Monday – Thursday
All classes held at Factor House, Church Street, Ossett, WF5 9DR
Contact
07944 130 916
Monday-Musical Theatre  £4 per session
4+yrs  5:30-6:30pm
Tuesday
Acro Class (an exciting and challenging class, where you will build the strength and skills needed to perform tricks and lift work in dance routines) £3.50 per session
Juniors 7-11yrs   4:45-5:30pm
Seniors 12-19 yrs   6:50-7:30pm
Modern £3.50 per session
Juniors 7-11 yrs   5:30-6:10pm
Seniors 12-19 yrs   6:10-6:50pm
Streetdance/freestyle
12-19yrs    7:30-8:30pm   £4 per session
Wednesday
Tap
Juniors 4-7 yrs 5:30-6pm £2.50 per session
Seniors 8-16 yrs  5-5:30pm £2.50 per session
Ballet
4-8 yrs 4:50-5:30pm £3.50 per session
8+ yrs 5:30-6:30pm £4 per session
Thursday -Streetdance
Tiny Jam 4-6yrs   4:45-5:25pm   £3.50 per session
Juniors 6-8 yrs 5:30-6:30pm £4 per session
Intermediate 9-11 yrs 6:30-7:30pm £4 per session
Seniors  12-19 yrs 7:30-8:30pm £4 per session
Call: 07944 130 916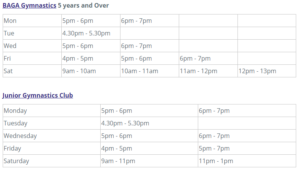 For further information regarding how to enrol your child onto a gymnastics course please contact Thornes Park Stadium on 01924 302385 or email thornesas@wakefield.gov.uk
All youth theatre sessions are £5
Sapphire Company Mondays 5.30pm – 7.30pm Cathedral High School 12 – 16 years
Ruby Company Tuesdays 5.30pm – 7.00pm Eastmoor Community Centre 7 – 11 years
Jade Company Wednesdays 4.45pm- 6.15pm West Yorkshire Theatre Dance Centre, Station Road, Ossett Wakefield 6 – 11 years
Orange Company Thursdays 4.30pm – 6.00pm West Yorkshire Theatre Dance Centre, Station Road, Ossett Wakefield 6 – 11 years
Purple Company – Saturdays 11.00am – 12.30pm Eastmoor Community Centre, Wakefield 9 – 12 years
Crimson Company – Saturdays 12.30pm – 2.30pm Eastmoor Community Centre, Wakefield 12 – 16 years
Gold – Company Saturdays 10.00am – 1.00pm The Hepworth, Wakefield 14+ years
Call: 01924 266 551