Advertorial blog for Jorvik Viking Centre
Get out with the family and discover the Vikings of Coppergate at the award-winning JORVIK Viking Centre this Summer.
Take in the sights, sounds and smells of Viking-age York, explore the story behind the ground-breaking Coppergate dig and discover remarkably well-preserved Viking artefacts.
1. Explore the Viking-Age City
Travel around 10th century York, experiencing what it was like living in the city. Listen to a Norse couple arguing over what to have for dinner, take in smells from fish to woodsmoke and spot the famous Bogar (man on the toilet). The sights, sounds and smells of the Viking Age are brought vividly back to life as you journey back 1,000 years.
---
2. Discover the Vikings
Where else can you meet a Viking? Get the most out of your visit by chatting to friendly Viking hosts and discover even more about life on the street of the cupmakers (Coppergate).
---
3. See the Silverdale Hoard
This Summer, you can discover the Silverdale Hoard at JORVIK. Part of one of the largest hoards ever found in the UK has arrived at JORVIK. Discover over 200 pieces of silver rings, hacksilver and coins of Anglo-Saxon, Viking and Arabic origin.
---
4. Discover 2000 years of York's history
After you've visited the Viking Age, become a real archaeologist for the day at DIG, explore life in a medieval townhouse at Barley Hall and experience the story of York's City Walls at Micklegate Bar!
---
5. Save money with Pastport tickets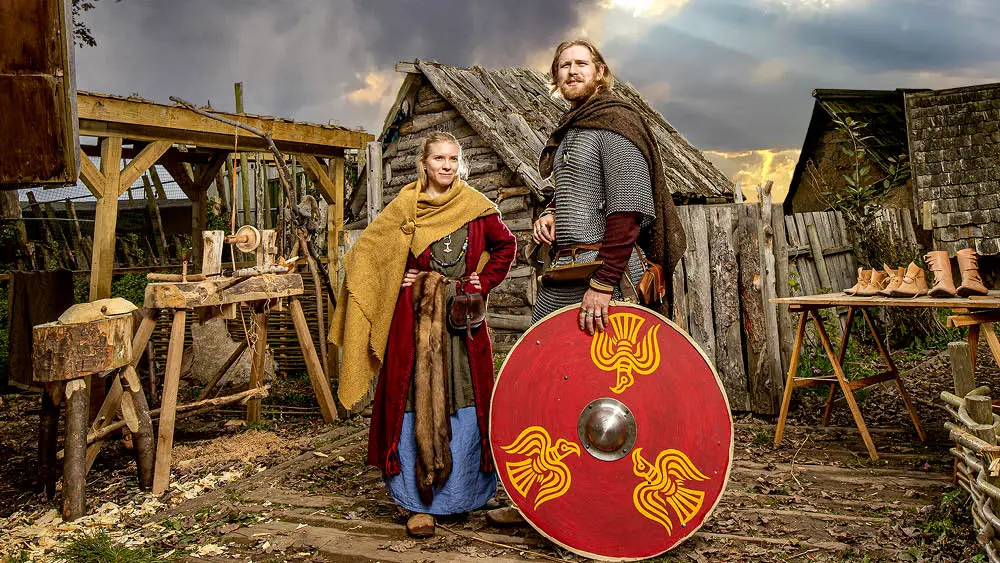 The JORVIK Group make a visit to York's top attractions even more affordable with multi-site tickets. Explore four fantastic attractions – and 2000 years of York's history – for one great price with a Pastport ticket. Includes admission for JORVIK Viking Centre, DIG, Barley Hall and a brand-new attraction, City Walls Experience.
Find out more about Pastport tickets here