This week is Dyslexia Awareness Week 2021 (4th-10th October),  Mumbler founder Sally Haslewood shares her own experience about having a child assessed for dyslexia & then living with it.
Dyslexia is not something that I had any knowledge about at all, no one in my family has got dyslexia that we know of, (although now that I'm something of an "armchair expert," I have my suspicions about my dad!) I have two daughters and the age gap between them is 2.5 years. It is my 9 year old youngest daughter Eva that is dyslexic. I think that I'm actually pretty lucky that it happened that way, because I knew what "normal" learning looked like, before my youngest daughter came along.  (I say "normal" in speech marks because I want to be absolutely clear that I don't think dyslexia is "abnormal" it's absolutely not. In fact, it turns out it's not even rare. Experts think that around 10% of the population have dyslexia. It's neither rare, nor is it a disability. It's just a difference, and as with any difference it has positives & negatives)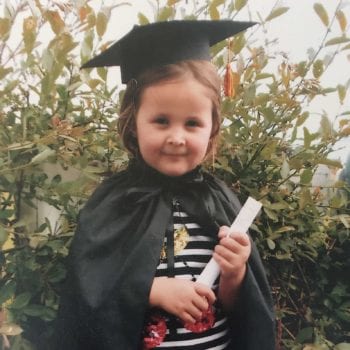 The fact is, most people (90%) learn in a particular way, the "normal" way, Dyslexics don't. Some people (wrongly) assume it's a problem with the dyslexic's eyes. It's not. A Dyslexic's brain is actually wired differently. When you start to look into the science behind it all- it's mind blowing. I've been through all the emotions that you can imagine since my daughter was diagnosed: fear, sadness, worry but where I've ended up is with excitement for her future. Dyslexics have superpowers. It is no coincidence that some of the best brains in the world have been dyslexics- inventors, entrepreneurs & artists to name a few… (Albert Einstein, Steve Jobs, Alexander Graham Bell, Henry Ford, Leonardo Da Vinci, Andy Warhol, Richard Branson)  As a proud parent, I am looking forward to seeing what my daughter can achieve with this brilliant brain of hers. My role now is to make sure that she gets the support she needs to reach her potential.
Eva was in reception class when I first noticed significant differences with the way that she learned. The reception class teachers had told me that all children take to reading at different stages. Some kids in Reception will be bringing home those irritating "Chip & Biff" books by the first half term, some children won't be ready until the end of the year.
My eldest daughter had brought her first reading book home at Christmas. Eva didn't bring her first reading book home until the end of the reception class year. I wasn't initially concerned about her slow progress with reading because I knew that all kids were different. My daughter was happy & confident at school & I genuinely believe that is all that really matters in those early years. The education can come in time.
Fast forward to years 1 & 2 (ages 5 & 6 years old) and my daughter's reading & writing was progressing much more slowly than her older sister's had. She often made mistakes with her "tricky" letters & numbers. "b" 'd" & "p" were interchangeable, "s" was rarely the right way round and even basic spellings such as "the" and "and" didn't come naturally. My daughter would memorise books rather than reading them (although the school picked her up on this by asking her to read the pages backwards!) Her school was great and at no point did they rush her or made her feel stupid. They met with me a few times in the run up to her year 2 SATS to let me know what they were trying to do to help her get up to standard. This help included additional 1:1 reading & writing sessions with a special TA during the week. It was around this point that I began to seriously consider if something was "wrong" with her. She was really engaged & was trying hard, but if I'm honest, she was just a bit rubbish with everything to do with English! It probably sound awful for you to read this, and I don't want to sound unkind, but I want to give you a truthful account of how I felt about the whole situation!
I felt like Eva was pretty intelligent- she was good at maths and she was creative & happy at school, but she just didn't "click" with English. Listening to her read the (now infamous in our household!) Chip & Biff books was becoming painful! She was so slow, so mono-tone and would get incredibly frustrated and angry that she couldn't "do it". I'm ashamed to admit that I had less patience that I should have. I'd always read with my eldest daughter in bed at night but for my youngest, with hindsight, that was the worst thing to do. Dyslexics have had to work so much harder than other kids during the school day just to keep up. Last thing at night they are tired & don't need the added pressure of being forced to read.
My daughter failed her year 2 English SATS, but to give her credit, not by very many marks. The school were brilliant and my daughter never even knew she had taken SATS! They continued to support her with additional sessions with her TA and she was never made to feel anything other than completely normal. She continued to be terrible at spelling and found it incredibly difficult to memorise even the simplest of words. I discovered that she really liked "rules" though and so if a spelling followed a rule, then she could remember it. Unfortunately there are so many words in the English language that don't follow the rules, educational life for my daughter was tough! Every time she read, it was as if she was learning to read from scratch. She had no memory at all for word retention for either reading or spelling.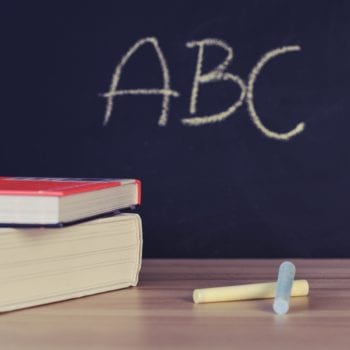 It was around the end of year 2 that I seriously considered that she might have dyslexia. I did a bit of research myself & found out that many of my daughters issues were typical of dyslexia, I was advised not to get an assessment done until after she was 7 years old though as up until that point, a child may simply be developing more slowly.
My daughter's school hold a parents evening shortly after the start of the new term and it was at this meeting that the "dyslexia" word was properly first mentioned. Her new class teacher had got the measure of my daughter immediately & could see that she was an intelligent & engaged pupil. The way that she described it summed up my own feelings perfectly; she said that my daughter had great ideas & could communicate them articulately. Unfortunately when she began to write her ideas down, something got stuck between her brain & the pen! I asked the teacher outright if she thought it could be dyslexia & she said that she couldn't say for sure either way.
This was enough for me to decide to get a private assessment done. Her school had already put in place a SEN plan with additional support, however I felt that as a parent, getting an official diagnosis was important so that my daughter could access all the support that she needed. I went to the Harrogate Mumbler chat group to get a recommendation for a suitable assessor and as usual, the group came up trumps. There was a 3 month waiting list though so it wasn't until mid year 3 (aged 7.5yrs) that my daughter finally got her diagnosis.
The assessor came to our house and sat with my daughter for about 3 hours. They ran through loads of different tests with her, from word association to comprehension, reading speed, sight word efficiency. All in all she was scored against 10 different tests, which were then compared to her underlying ability (assessed using a Wide Range Intelligence Test) The testing was tiring, however as it was done at home on a school day, Eva was just delighted to have a "skive day." I made a fuss of her & took her out for lunch so that I hoped she'd associate all of this positively.
After the test there was another few weeks before we got the results & I have to admit that I was worried. Not especially because she might be diagnosed as dyslexic, but what if she wasn't! I was sure that there was something different with her & if it wasn't dyslexia, then what was it? What if she was just bad at school? I know that I sound awful admitting it, but it did cross my mind. The bottom line though is that I'm a mum. I would love my daughter & will always support my daughter, come what may. It was a conscious thought though so don't feel bad if you feel the same way. It's totally normal!
The result of the testing concluded that my daughter was performing well below her underlying ability due to dyslexia. The report that I received was 21 pages of information including many helpful ways in which both I and her teachers could particularly support Eva. I found the document invaluable & have referred back to it many times. I sent in a copy to school & they were able to use it as a reference to make sure Eva is getting the care & support she needs.
My daughters school had already put an SEN plan in place, prior to getting the official diagnosis, so if you suspect you child has additional learning needs, don't feel like to have to get an assessment done yourself. You don't need one to get SEN support at school. Regular communication with school is key. For me, it was well worth the money (it cost me around £360 in 2018) Not only did I learn an awful lot about my own daughters needs, I also discovered that the diagnosis gave Eva a new found freedom.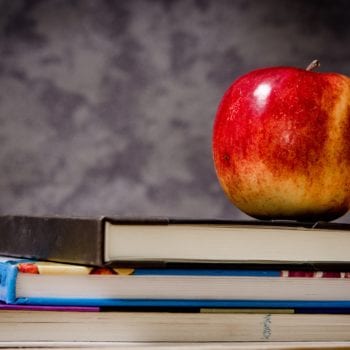 Prior to assessment she had started to be aware of her own limitations in class and was getting embarrassed about her spelling & handwriting. Instead of using complex vocabulary that she knew she'd never be able to spell correctly, she went back to monosyllabic words & "baby" language. As soon as she had her own label (which she metaphorically wears as an absolute badge of honour!) she went back to using a really impressive vocabulary and really not giving a damn that she can't spell the words properly; "I'm not stupid, I'm dyslexic don'tcha know!"
Dyslexics are often incredible creative thinkers. Because their brains are actually wired differently, they approach problems & solutions differently. Fortunately in the age that we live, there is an awful lot of technology out there to help our children learn. Tablets & smart phones have voice recognition & dictation facilities. Computers can spell check for you & can help with writing. Typing is more usual that handwriting and assignments can be done via video & image, not just by text. Dyslexics may have issues with personal organisation, remembering lists of commands or instructions and mental calculation but technology can help with this too. The key thing is to get the diagnosis and then you (in conjunction with your child's school) can make sure that they are getting the support that they need & deserve.
Unfortunately historically an awful lot of dyslexic kids don't do well at school. My own opinion on this is because they learn very differently and are often not suited to traditional teaching methods. The bottom line is that they need to work harder than other kids to get the same results. If they are not properly supported then they can disengage and eventually drop out. Dyslexics have brilliant minds though and are naturally gifted to "think outside the box."
Unfortunately in many schools, these superpowers are not harnessed and the traditional education system can fail these children. This is not their fault, it must genuinely suck when you try really hard and yet you struggle, when some of your friends put in minimum effort and pass. It is not surprising that many dyslexics falls though the cracks. They loose confidence in their own ability and don't want to look stupid in front of their friends. At the far end of the spectrum, according to one study over 50% of one UK prison population had dyslexia. Dyslexics are not born criminals. This shocking figure is a stark warning of how much society & education has failed them. Conversely (and a much more uplifting statistic!) 40% of self made millionaires are dyslexic according to the Sunday Times. 
If you think about it, schooling & education hasn't changed significantly in the last 100 or so years. Kids are still expected to sit in class & learn how to read & write, either from a board or from a screen. They are judged on how well they perform in (predominantly) long written exams. Dyslexics are not on a level playing field with their peers who learn "normally" & therefore they may be perceived to be lacking. This is so wrong. School is such a small part of life as a whole, in my mind, as long as I can help my daughter get through education with as few tears as possible, once she gets out in the real world, that is where I believe that she will truly shine.
The wider world is slowly opening up to the brilliance of the dyslexic mind. There are even instances of employers actively seeking out dyslexics for particular roles due to the brilliant way their minds work. The UK Intelligence Agency at GCHQ who revealed that they have over 3 times the average number of dyslexics on their apprenticeships & actively recruit them. I strongly recommend that you watch this TEDX talk by Kate Griggs " The Creative Brilliance of Dyslexia" It thoroughly changed my own views of what dyslexia is & made me so excited to see just what my brilliant daughter achieves with this amazing brain of hers.